Pediatric Orthodontics

Some orthodontic conditions are easier to correct and can prevent more severe conditions when they are detected and treated at an early age.  If your child's early orthodontic consultation indicates that treatment is necessary, the first phase should begin right away, while your child still has most of their primary teeth.
Schedule a Free Orthodontic Screening to learn more about braces and Invisalign options.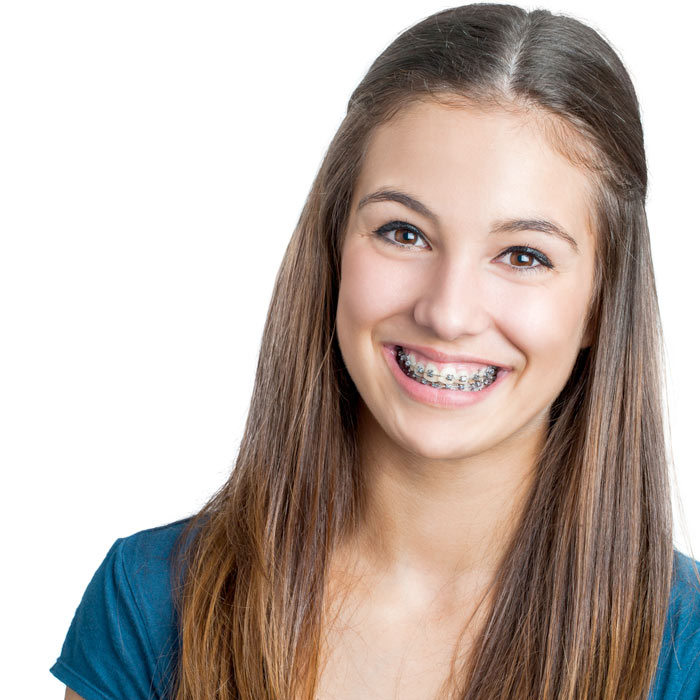 Dental Braces
Dental braces can correct crooked and crowded teeth, a misaligned bite, and jaw problems. Braces also eliminate problems you may have with eating, speaking properly, or with keeping your teeth clean. Traditional braces have come a long way over the years, becoming sleeker, smaller, and more comfortable. And that's certainly something to smile about!
Traditional braces consist of standard metal brackets that are adhered to your teeth with an adhesive and connected by wire. They require periodic tightening so pressure can gradually straighten your teeth and align your jaw as needed. While metal braces brackets are still the most common, other treatment options are available today.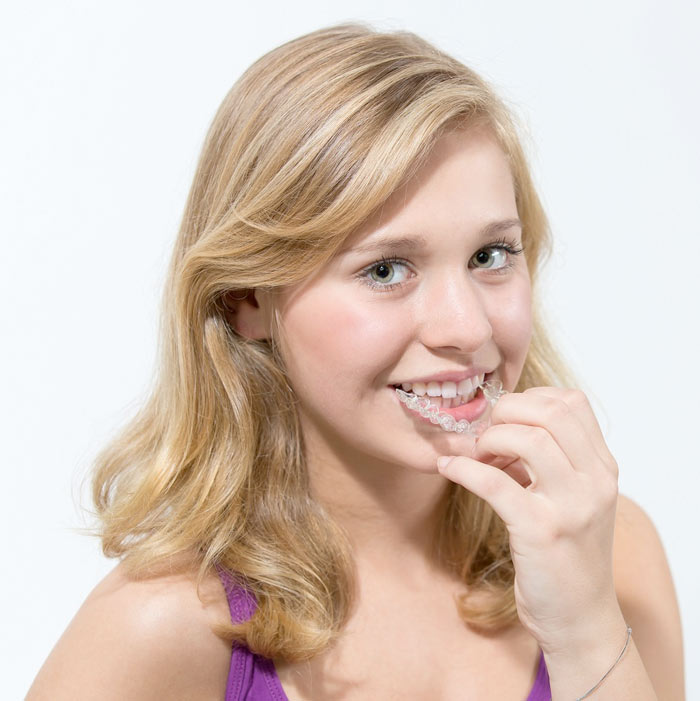 Invisalign Teen is the virtually invisible way to straighten your teen's teeth without the restrictions that come with metal braces. Rather than wires and brackets, Invisalign® uses a series of clear, removable aligners that have been custom-made for your teen's teeth.
Schedule a Free Consultation with our Orthodontist to discuss if Invisalign®  is right for your teen.