Should I Still Bring My Child to the Dentist During the Coronavirus Pandemic?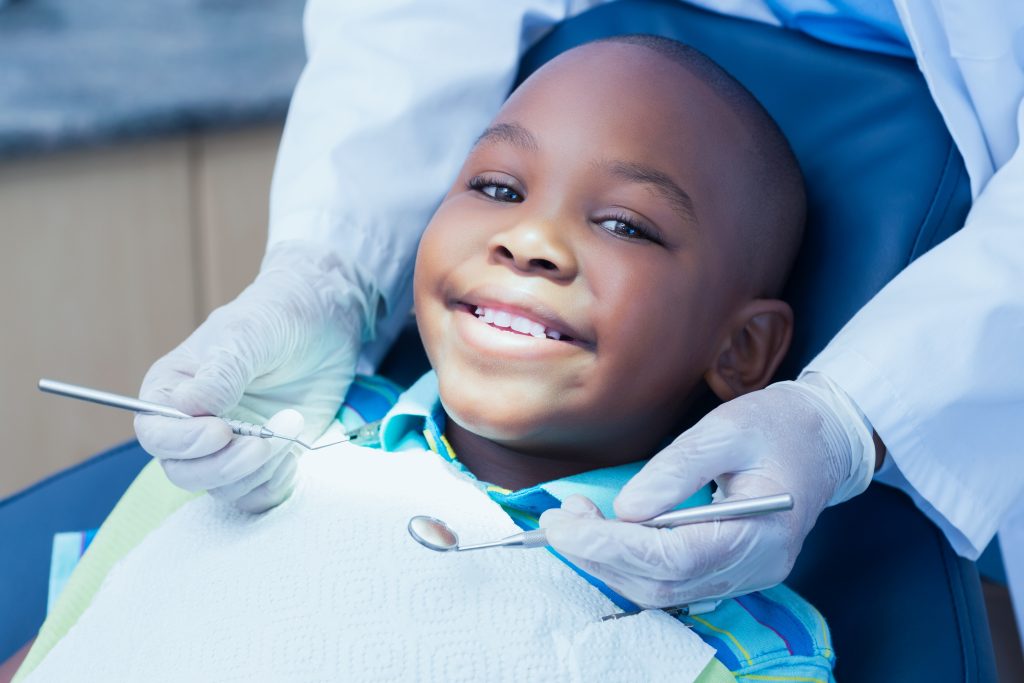 Last month, New York State began allowing dental offices to re-open for routine hygiene and elective dental visits, but you may still wonder if it is safe to bring your child to the dentist. The answer is yes! As long as you have done your research to make sure your pediatric dental office is following required infection control protocols and is taking all necessary safety precautions, dental offices are one of the safest spaces to bring your child. Not only is it then safe, but it is more important than ever to stay on top of your child's oral health, especially if you have already had to delay their routine cleaning and exam due to Coronavirus.
While it is great if your child has been brushing and flossing daily, it is not enough to ensure that their oral health is on track to give them a smile that will last a lifetime. At a minimum, it is recommended to visit the dentist twice a year for cleanings and exams. This will ensure your child's smile is healthy, and prevent future dental issues that may become more serious and costly down the road. Plus, keeping up with your routine hygiene appointments, whether dental or medical, reinforces to children how important maintaining a healthy lifestyle is! 
During your child's visit, the pediatric dentist and hygienist will ensure that your child's teeth are efficiently cleaned, and a thorough examination will be performed to look for any signs of decay or infection. Their dentist may also recommend preventive measures, such as fluoride treatment or sealants to even further prevent future issues. During the visit, the dentist will also review the importance of preventative care and provide tips for dental health while social distancing so your child will have a healthy smile for years to come.
At Kidds On Park, we have always made cleanliness and safety our number one priority. As a pediatric dental and orthodontic office, we believe that it is our responsibility to keep our patients and our staff members as safe as possible! Our patients can stay rest-assured that their office is among the safest spaces for dentistry for their family. 
Your child's dental office should be following the recommended safety guidelines outlined by the CDC, ADA, AAPD, OSHA, and government officials. In addition to the sterilization of all instruments, your dental office should be:
Wearing all of the proper Personal Protective Equipment (PPE) necessary to keep both your child and staff members safe

Frequently disinfecting all exposed surfaces often and in between each patient

Replacing disposable sleeves and barrier tape in between every patient

Implementing Social Distancing Policies within the office

Eliminating or minimizing the amount of paperwork passed between patients and staff members

Rescheduling any patients who are experiencing fever, illness or are symptomatic
Click here for a list of all of our infection control and social distancing protocols and steps you can take to make your child's visit to the dentist even safer!
To schedule an appointment for your child in Kidds On Park in Rockville Center, please visit our call/text our office at 516-678-7422 or visit us kiddsonpark.com. We are looking forward to seeing you and your family's smiles in our office soon!